Anna Lost 18.4 Pounds with the Clean Eating Challenge!
My family is also on the Clean Eating train. My daughter and husband love it! This program has transformed the way we eat, and how we enjoy food together. It's brought us closer together and we are all reaping the benefits of a Clean Eating lifestyle.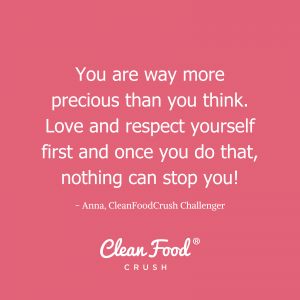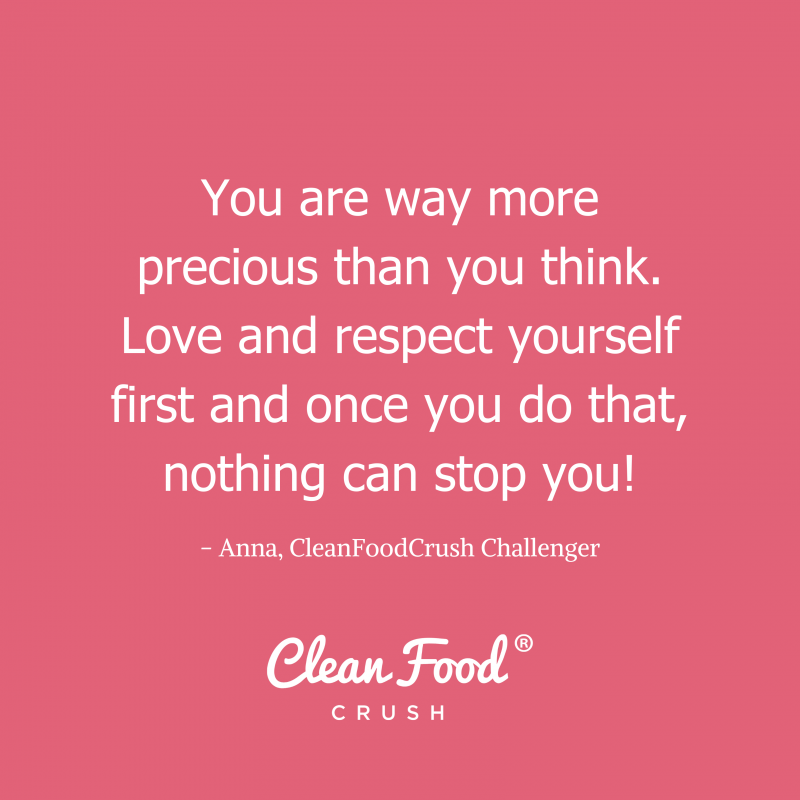 The private members-only group you get access to when you register for the Clean Eating Challenge is AMAZING!!! There's always tons of support, the moment I need it! I started and stopped this challenge in the past, never letting myself get past that 5-pound weight loss. I had to find that inner self-esteem and love for myself to say "you are way more precious than you think, love and respect yourself first and once you do that nothing can stop you!"
Like Rachel said junk food is not a reward, it's a punishment! So true. I can totally feel the difference in how much I can enjoy life when I am fueling my body with healthy good.
We have to love ourselves enough not to punish our body with eating junk food! So many stories get shared that inspired me to keep getting back on the wagon until I finally did it! Hope my story can inspire you! You are beautiful! You can do it! And if you fall off the plan which I did a couple of times, just say oh well! No big deal. Just jump back on board. 
This will be one of the greatest gifts you've ever given yourself!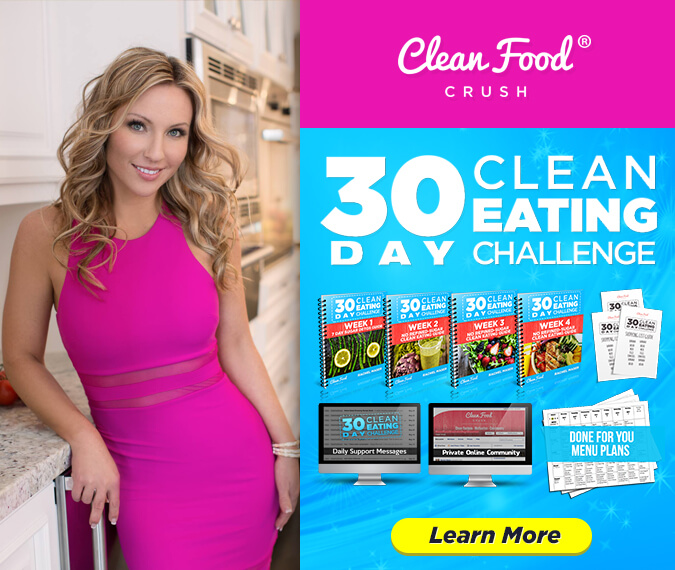 Leave a Comment Below:

..